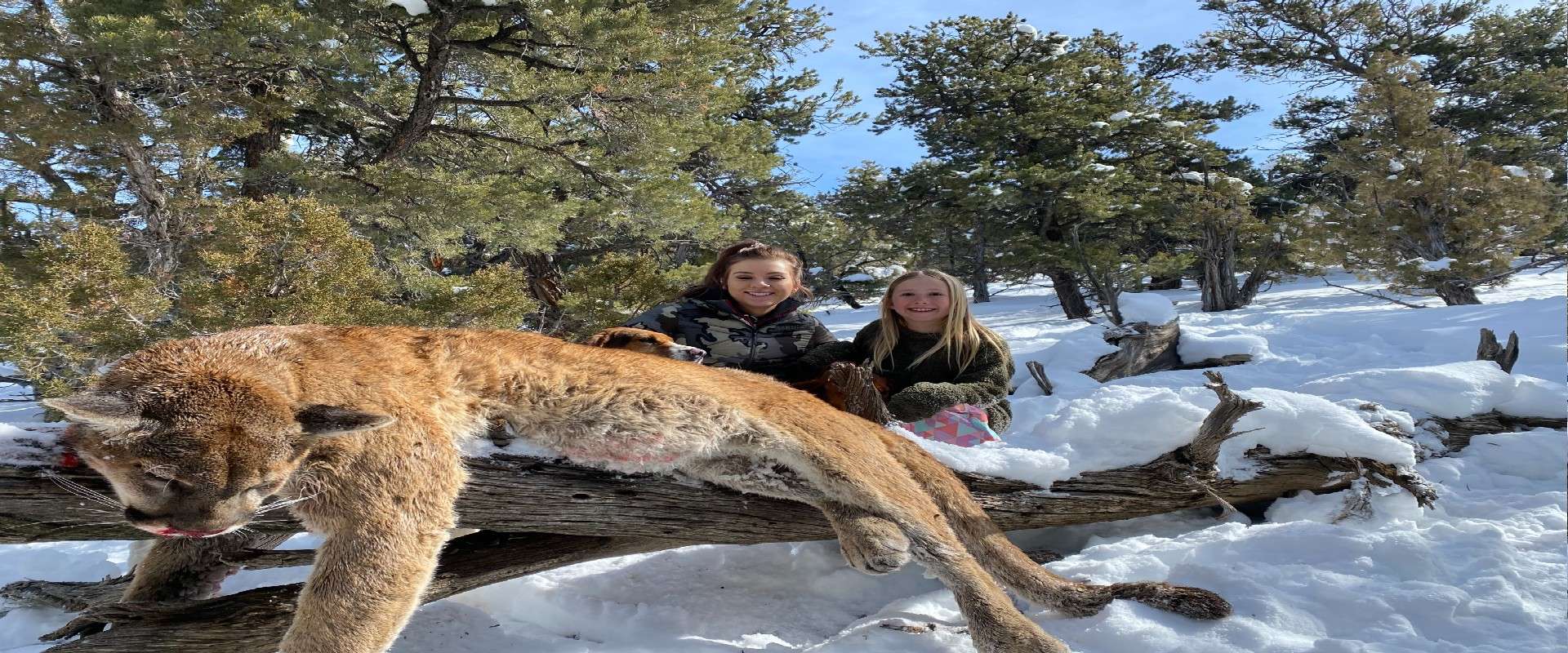 Utah Mountain Lion Hunts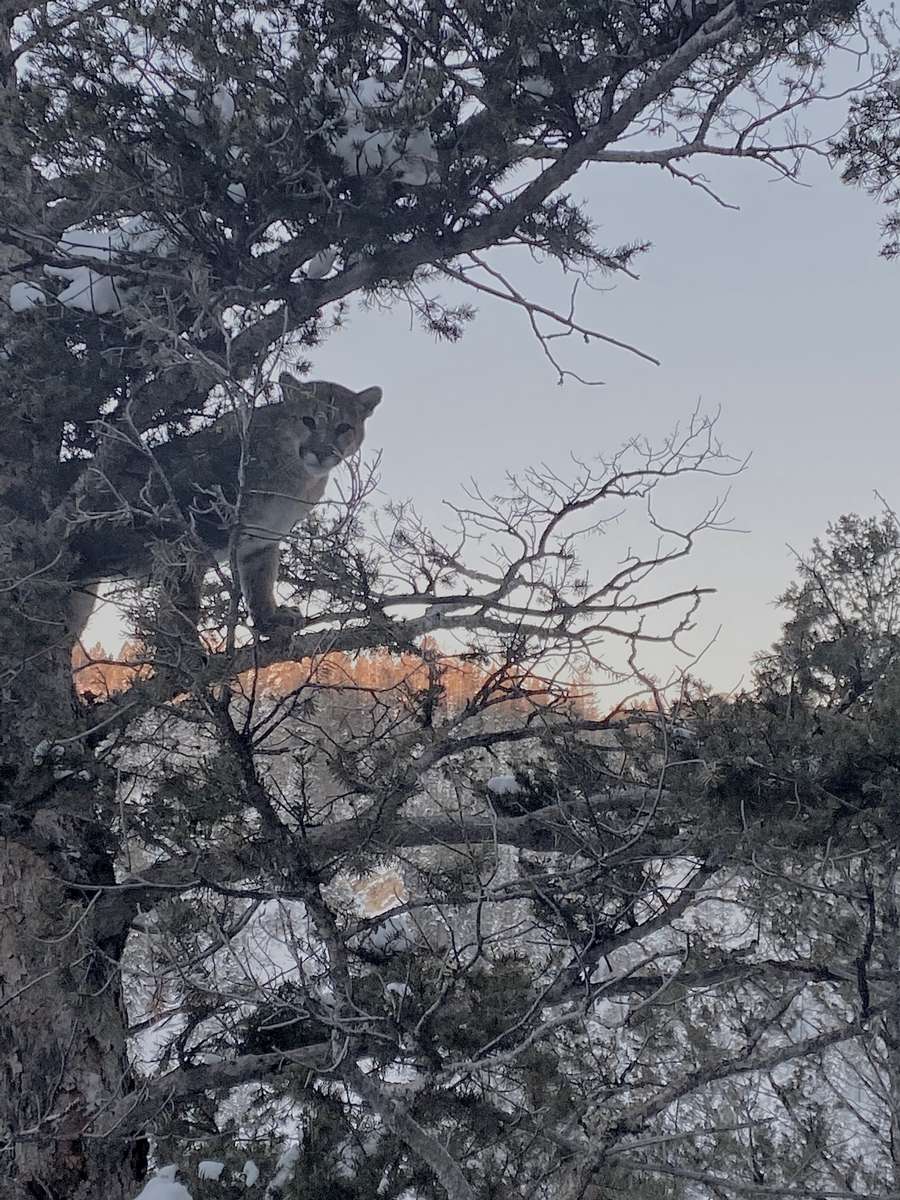 Utah Mountain Lion Hunts with NoTellum Outfitters
We provide Mountain Lion Hunts with Hound dogs, based out of Vernal, Utah. Our Utah North Eastern Mountain Lion Hunts can be 1 day or up to 5-day hunts, depending on the weather. You and your guide will be in contact to determine the number of days to hunt, and when you might be hunting.
For Utah, you can obtain your Mountain Lion tag at Utah DWR. You must have a valid Utah hunting permit or combination license, then purchase a Mountain Lion harvest objective permit. Once purchased you will not be able to hunt for three days. Or you can call 1-800-221-0659 to obtain a Mountain Lion tag. There is a voluntary cougar hunting course you can choose to do also. The units we provide hunts are, South Slope-Bonanza/Diamond Mountain/Vernal, North Slope, Three Corners, Book Cliffs, North Slope, Summit/West Daggett.
What to Expect
Generally, the winter Mountain Lion hunts start in November and go through March. During these months the snowfall can vary, but we hunt no matter the weather. Our days start off very early in the mornings driving and cutting roads for fresh tracks. We utilize trucks, ATVs, and snowmobiles.
Spring Mountain Lion hunts can be much more challenging. If you would like to witness the excitement of the race of the hunt, this might be the best hunt for you. Watching the hounds work hard in the dry ground to find the Mountain lion. We will accommodate the hunt according to the hunter's physical abilities and desires.
Packing List
What to pack for a winter hunt/Nov-March: What to pack for a spring hunt/March-May:
- A valid hunting license/safety card - A valid hunting license/safety card
- Waterproof Hiking Boots/Heavy insulation - Waterproof Hiking Boots/Light Insulation
- Wool socks/Moisture-wicking - Moisture-wicking socks
- Wool long underwear - Long underwear
- Gaiters - Pants/light wool or jeans
- Pants/Wool or mid-weight - Shirts/long sleeve or midweight
- Shirts/ Wool or flannel outer shirts - Hoodie/Lightweight coat
- Heavy Coat - Hat
- Warm Hat
Day pack Suggestions for winter hunt: Day Pack Suggestions for spring hunt:
- High Energy Food - High Energy Food
- Refillable water bottles - Refillable water bottle
- Headlamp or flashlight w/extra batteries - Headlamp or flashlight w/extra batteries
- Camera - Camera
- Extra Ammo - Extra Ammo
- Personal toiletries and medications - Personal toiletries and medications
Suggestions for Both Hunts
Dress in layers because you want to avoid sweating and then getting cold. When packing your day pack keep the weight of it in mind, you could end up hiking many miles in the snow. Camouflage is okay to wear but necessary. No orange clothing is needed. When choosing the weapon to bring you will need to keep it light, so we recommend a pistol or open sight rifle. Usually, your shot will be close.
What's included in your hunt:
- Transportation while in the field
- Opportunity for 1 Mountain Lion
- Hound Dogs
- Cleaning and skinning of game
NoTellum Outfitters and their hunting guides make your hunting trip an experience of a lifetime.