California Turkey Hunts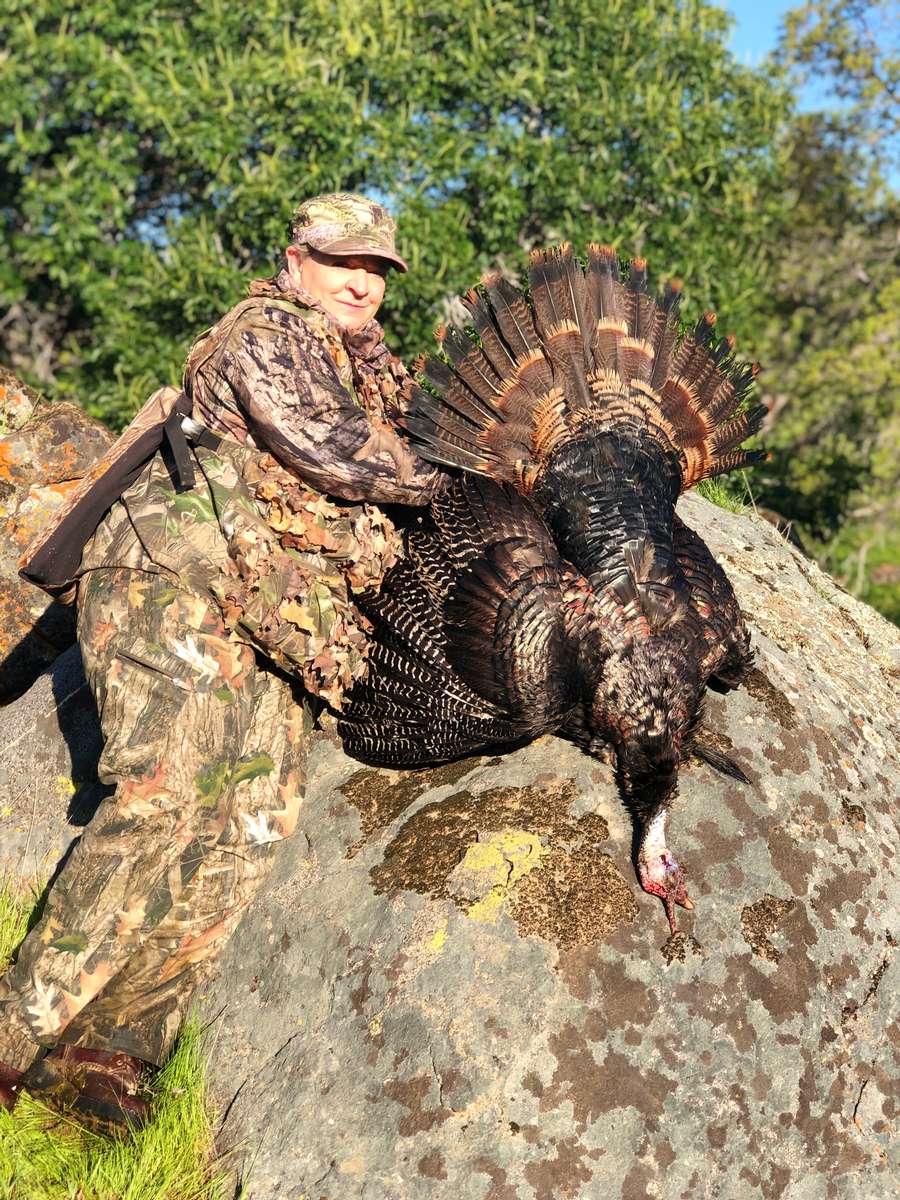 California Turkey Hunts with NoTellum Outfitters
NoTellum Oufitters hunts Rio Grande Turkeys in Tulare County around Springville California on private land. We schedule hunts for both Spring and Fall turkey season. We offer two day hunts with lodging and meals.
What to Expect
Your guide will decide depending on the weather the best locations to set you up to get the best shot at a majestic Rio Grande Turkey. Decoys will be used in the areas where the turkeys roost. All traditional calling methods will be used to call in the turkey. The hunts have to be concluded at 5pm per the California department of Fish and Wildlife. Turkey's eye site is estimated to be about 10 times better than a human's. Turkey's are quick to spot unnatural colors in their environment. So we suggest to avoid clothing that will draw attention to them by wearing camouflage. The Spring season hunt is highly recommended, you will have a better chance on getting a turkey. If you choose the Archery, it will test your archery skills, but can be less successful.
Turkey Hunting Details
Spring season: March 26th and goes through May 1st statewide
Limits: Only 1 bearded turkey
Archery only season: May 2nd through May 15th.
Fall season: Second Saturday in November, 16 days long
Limits: 1 Wild turkey either sex
Junior season: March 19th & 20th
May 2nd through 15th
Limits: Only 1 bearded turkey
What to bring
A valid California hunting license
Upland Game Bird Stamp/Validation
Shotgun/Full Choke
Shotgun shells-Nonlead Ammunition
Bow-for Archery season
Camo day pack-gloves, coat, hat, face mask
Hiking Boots
Binoculars
What's included
Two days of hunting
Transportation while in the field
Access to private property
Lodging with meals
Plucking or breasting of turkey